...by using the power of PLAY and MINDSET to reconnect with your authentic self, heal your inner child, & create a life that lights you up
☀️

When your days became work marathons and your childlike wonder got put up on the shelf like a toy you outgrew?
Lately, w
ork, clients, family, kids, dogs, your inbox… everyone else and everything else takes center stage, doesn't it?
And sooner or later that older version of yourself who loved singing into the spatula while you were making breakfast, who wrote poems for your friends just because, who made tie-dye shirts and loved the smell of Play-Doh... stops coming around (she was so fun, wasn't she?) and you start to describe yourself using words like:
➜ Perfectionist
➜ People-pleaser
➜ Workaholic—*gasp!*
➜ Low self-confidence
➜ Hyper-critical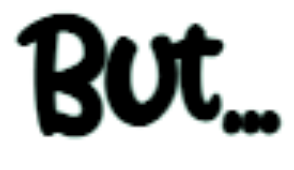 What if there was a way to finally reconnect with your child-like wonder?
So you could stop being so serious all the time, ditch your perfectionism, and live life playfully again.
(I'm talkin' dance parties to Abba, walking in the rain, and cannonballs in the deep-end—on a Tuesday afternoon!)
So you can stop living from a place of fear and start living from a place of deep trust in yourself.
So you can heal what needs to be healed, reorient your days toward self-care and self-love, and design a life that positively lights you up.
🤔 Yeah. Shucks. If only there was a way...
Ahem! It's time you met...

The only 8-week play and mindset group coaching program designed to help you heal perfectionism, overcome self-doubt, and heal your inner child so you can create a life that lights you up from the inside out.
Wild & Worthy is an experiential wonderland designed to reconnect you with your playful side so you can harness the power of imagination, creativity, and joy to overcome the thoughts and behaviors that are dimming your light...
—ahem, I'm talking about those pesky critters that are keeping you stuck like people-pleasing, seeking approval, and always feeling a pinch unworthy.
Our big goal? To get you out of that way-too-serious state and in touch with your authentic, playful spirit. 'Cause that's where life takes on a whole new shine.
😎 Groovy, right?

Here are the ingredients that'll take you from being your own harshest critic to being someone who belly laughs every day (and doesn't care who hears!):
Each week, we'll spend half of our 90 minute LIVE group coaching session tapping into uninhibited FUN to reconnect with your playful side.
You'll also use play in your HomePLAY exercises throughout the week so you can get used to weaving more fun into your days.
Think play is simply a way to let loose? Think again!
Play is a healing tool that you'll use to honor your emotions & connect with Little You so you can create a life that's deeply meaningful & fulfilling
Did you know 95% of our behavior is driven by our subconscious minds?
You'll use the power of hypnotherapy, neuro-linguistic programming, and TIME techniques to shift your subconscious beliefs that are no longer serving you so you can see long-lasting change
Are you ready to become your most confident, empowered, playful self?!?
2023 SPRING/SUMMER WAITLIST
Get first access to the 2023 spring/summer class of Wild & Worthy: An Inner Child Healing Collective, my signature group coaching program. You'll unlearn perfectionism and heal fear of judgment to become your most confident, creative, playful self.

By joining the waitlist community, you will be the first to know when enrollment is officially open and get the opportunity to receive special bonuses.
COMMUNITY:
An amazing community of like-minded playmates who will support, motivate and inspire you (and keep you accountable) on your healing journey 🙏

You'll stay connected in a private community on Facebook

You can ask questions / get support in the FB group daily Monday - Friday from Kara and a support coach.

There will be Facebook lives, additional prompts and TONS of support
LIVE COACHING:
Where the magic happens ✨

Each week you'll join a 90-minute LIVE group coaching session where we'll PLAY together (and have the best time!), and then we'll move to mindset coaching where you can ask questions and I'll support you personally through what comes up.

There will also be special guest experts - breathwork, nutrition and some other surprises 💃
EDUCATION:
LIFETIME access (yuuup you read that right! ❤️) to a powerful mindset course all about overcoming self-doubt, unlearning perfectionism and rewiring your subconscious mind

Each week there will be new video lessons to watch with coordinating downloadable resources
What You Can Expect In Our Glorious Time Together 🎉
Week 1: MEETING YOUR INNER CHILD
Intro to Little You and the root of perfectionism

Inner child meditation

Intro to PLAY and diving deeper into authentic-self expression
Week 2: FROM PERFECT TO PLAYFUL
Common signs of perfectionism and how to move to a growth mindset

Implementing aligned habits for perfectionists without getting overwhelmed

Tips to meet your inner critic and navigate it playfully

Navigating praise and criticism
Week 3: DIVING INTO YOUR SUBCONSCIOUS
All about your subconscious mind

The importance of language

Uncovering your limiting beliefs
Week 4: DIVING INTO YOUR SUBCONSCIOUS (con't)
Rewiring your limiting beliefs with TIME techniques (you'll be given videos that you can use for any beliefs going forward in your business, relationships and everyday life)

EFT tapping on perfectionism and self-expression to show up as your fully expressed self
Week 5: PLAYFUL MANIFESTING
All about attachments and what is holding you back from your manifestations

Special meditation to release attachments

Meeting the next level you with a future self meditation

Goal setting and visualization with NLP

Identity scripting and anchoring
Week 6: SELF-CARE IS SELF-LOVE
Reconnecting to your body

Energy clearing

The power of rest

Breathwork and regulating your nervous system

Nutrition
Week 7: BOUNDARIES BABY!
How to discover and set your boundaries

Meeting your Highest Self

Self-love and compassion hypnosis
Week 8: PLAYING EVEN BIGGER + CELEBRATION
Creating your new story and rewiring it in your subconscious

Tips to communicate more powerfully and stand in your truth

Expanding your imagination and creativity

Playful problem solving
***We also recommend going on an inner child play date to your nearest dollar store to grab some supplies for our play sessions. Nothing fancy! You'll be given a list with recommendations for what to buy like play-doh and paint. While this is not required, it will make your experience that much more fun (and will obvi delight Little You!)
Want a peek at what past playmates are saying?
—Linda S.
"Working with Kara was life changing. A deep journey to self. I can tell you, I never laughed that much while healing. She showed me a new way to see and live life. I have never felt so authentic in my life.
I am just a new person and, I owe it to Kara. She is a healing queen.
I learned how to play seriousness-free, reconnect with my inner self, increase in self confidence, commitment, have a different perception of the world, burnt thousands of calories laughing and dancing, showed up free of societal requirements (make up, nice hair etc.), led my couple to the next level, developed self love, forgiveness but mainly feel safer outside and in my own mind & body...
Before I was seeking for people for entertainment now I seek for deeper connections. I was scared to make mistakes and speak, now I am a radio that cannot be turned off.
I can be vulnerable. I can dance fearlessly. I have a more authentic love life. I am more comfortable with my body. I have more motivation, dedication and mental strength.
The list is too long... Just one the best self investments."
—Sarah R.
"Wild & Worthy was incredible, magical and SO life-changing. It was all so much more than I was expecting. I experienced such powerful shifts in letting go of perfectionism and having really high standards on myself and loved everything from the modules and recorded content. I learned so much, the guest speakers were so amazing, and I loved the NLP that Kara weaved into the program.
The live calls were amazing. It was such an infectious group and community. I felt SO safe and supported!
The energy Kara brings is such an inspiration. She brings such a beautiful presence for everyone to feel so loved and accepted. She allows people to show up playfully, messily, and with fun. I'm excited to embody the new mindset she helped me cultivate and take that fun edge to things.
My cheeks hurt just thinking about Wild & Worthy and how much I smiled during the calls. Thank you, thank you, Kara!"
—Megan W.
"I've never been so connected to my inner child. It has helped me heal and break self-sabotaging patterns faster than anything else I've ever tried.
I feel so much more confident, empowered and more in control of my healing now more than ever.
Before working with Kara, I was consistently frustrated with myself and how judgemental I was. I couldn't shake my perfectionist tendencies. I was also frustrated at how hard it was for me to be playful in front of people and just be my true self without caring what others think.
Enter Kara. This was exactly what the little girl in me had been craving.
I now feel SO much more confident! Kara has helped me connect to a part of myself that I had abandoned and forgotten about. I have learned to be gentle with myself and actually feel my feelings and begin to release them. That is HUGE for me! I can comfort myself in a way that I've never been able to before.
I HIGHLY recommend Kara as a Coach! I have already referred people to her!
She is an amazing human and not only is she living her purpose so powerfully, she is someone that helps you feel seen, heard, and held. Her empathy has been very important for me in this journey - allowing me to open up easier and go deeper in my healing. I am so incredibly grateful I found her!"
—Meredith R.
"My whole life I've said I was "anti-play". I've struggled with people pleasing, perfectionism, procrastination, anxiety, and being really hard on myself. I joined the program hoping to improve my ability to connect with my kids; I was completely blown away by how many other areas of my life would be affected.
Kara's support was amazing and she has really powerful intuition, both in how she responds to questions, and the nudges or check ins she would do. Is she in my head?! I would wonder... :) her insights go so much beyond play. She really profoundly understands the perfectionist/people pleasing personality and has such wise insights and reframing.
And play? Play opened up so much creativity, ease, and fun in my life. It's helped me let go of rigidity, and even helped me with procrastination, which I thought was just an intractable part of my existence. It's helped me connect with my daughter and opened up our relationship, and helped me have less anxiety and stress, even though I was doing the course during a stressful time.
Thank you for all you do, Kara! It is such beautiful and deep work that you do, this was such a gift!"
—Skylar C.
"I was at a point in my life where I was feeling incredibly burnout, and I didn't have the energy to continue my journey of self-improvement because everything felt so heavy and working through my trauma didn't feel safe .
I discovered The Playful Warrior on Instagram and felt immediately drawn to Kara's playful ideas and methods. The emotional releases that occurred throughout the program were ones I didn't even know I had/needed. I feel so much safer within myself now. Throughout the program there was an even mix of using group play and informational lessons on how the brain works that provide very insightful strategies for healing your inner child. Everything about the program was wonderful and accessible. The group members were absolutely lovely and the program really provided a safe space for everyone to uplift each other in a welcoming, insightful community. I have been and will continue to recommend this program to everyone I possibly can. We all have some healing that we need to do for various reasons and Wild and Worthy truly provides the resources to be able to do that. One million stars out of 10. :-)"
— Angie T.
"Before joining Wild and Worthy, I was living life via a to do list. I was an overthinker and a perfectionist.
When I joined the group, I was hesitant because I felt very much outside of my comfort zone. I quickly realized how comfortable and safe I could feel in the group Kara created. I learned so much from not only Kara, but also the other Playful Warriors. The energy in the group is infectious. While I still love my to do list, I am embracing the imperfect parts of me and loving myself as I am. I have began forgiving myself and am feeling more confident and playful. I would 100% recommend Kara and the Wild & Worthy program. Kara is supportive, warm, and playful. I can't think of a better coach and program. While I knew I would become more playful through this program, I didn't realize just how impactful it would be. This fun program will be forever life changing!"
—Alice C.
The BEST money I've ever spent! Carving out time to play was transformative. I felt lighter and found myself showing up for my relationships and work with more calm, clarity and a sense of purpose.
Having found myself feeling way too serious and overburdened by my work I decided to work with Kara. It was so much fun! Kara uses the body, the mind, and visualization techniques to tap into your natural childlike energy within. Smart and knowledgeable, she is the perfect person to do this work. Her genuine delight in your play process is evident in every session.
I am so grateful I made the choice to give myself this gift. It was well worth it!"
— Elisa Y.
"The Wild & Worthy program by Kara is truly life changing.
I learned things that help me cultivate play in all corners of my life. From professional entrepreneurial endeavors, to interpersonal relating and creative self expression. I have learned tools that I will carry with me forever.
Kara teaches a low stakes approach using different useful modalities that appeal to all kinds of learning types. The video calls cultivated a community that is so warm and genuine. The Facebook group supported this container even further. Kara's continual support resonates throughout the program.
I highly recommend Wild & Worthy for anyone who is curious about play and how they can integrate it into their life. Kara is a true expert."
You (wondering aloud):
But, Kara, is Wild & Worthy really for me?
Me (in my best game show host voice):
Goooood question! Here's how you can tell if Wild & Worthy is the peanut butter to your jelly
This program is PERFECT for you if...
This program may NOT be a good fit if...
Play is powerful.
The proof is in the (chocolate) pudding
– Laura D.
"My self-worth skyrocketed. If you're looking to heal your inner child and experience more passion, clarity, flow, power and joy in all aspects of your life (and have fun in the process) then this program is definitely for you!
After feeling pretty lost, stuck and overwhelmed with self-doubt in my personal and professional life, I started working with Kara aka "The Playful Warrior" and was excited to see incredible results from working 1:1 with her through her really unique ThoughtPLAY program!
It was amazing to dismantle my perfectionist tendencies and start living playfully."
—Lauren R.
"Play had been something I'd wanted to integrate into my life for a while, but alone, could never seem to make it happen [read: make the time for it]. What a fun, feel good, incredible 8 weeks! If you are considering working with Kara, I couldn't recommend it more!
I just spent the last 8 weeks adventuring through ThoughtPlay and it's something I'd now encourage all of my friends to do. Who doesn't want to play more, learn to chase joy, care less about other people's opinions, connect to their inner truth and come out the other side with a host of habits and activities that make life that little bit more fun.
These last 8 weeks with Kara not only provided me with the space and guidance to integrate play, we also worked at the level of the subconscious removing some of those unconscious barriers I was unaware of. "
—Sarah B.
"I felt so much happier in my daily life and noticed my relationships improving. Play really changed my life by allowing me to stop doing things for the sake of "succeeding" and just for the sake of having fun and expressing myself.
Before I started working with Kara, I had many limiting beliefs about myself. I felt that I wasn't creative, that I didn't know how to have fun and held a lot of insecurities about being able to succeed in my business.
Having her guidance in play really helped me tap into my playful side which affected other areas of my life as well.
I noticed a shift in my mindset through all the meditations, hypnosis and mindset work we did together. I felt my confidence growing and was inspired to take action towards reaching my goals.
Thanks to Kara I don't have the same anxiety as I used to when it came to speaking and sharing my message with the world.
I would highly recommend her as a coach. She is incredibly positive, motivating and fun."
— Patricia C.
"It was so wonderfully healing and SO FUN! When I first entered the group I was fascinated by just how diverse and global it was. It was so cool and healing to connect with others who struggle to be authentic and play more…and it honestly BLEW my expectations out of the water!
It helped me connect to spontaneity and increased my self-confidence. It gave me so much energy! The subconscious mindset work was also fantastic and I am so grateful for the program's focus on self-love; I feel so worthy now!"
— Melissa W.
"It was absolute FIRE and life changing! Perfectionism is often worn as a badge of honor and yet when we get to the bottom of it, it's a shield holding us back from true connection and impact. Kara showed me that and offered so many ways to heal perfectionism.
The subconscious mindset work we did was magical and so transformational. My life is so much fuller and I'm so much more present now and feel playful EVERY DAY.
I truly believe this work is essential for all overachievers and perfectionists! And I've already recommended that all my clients do it!"
— Hakay R.
"Before I began with Kara I felt lost on how to play in my life everyday. I would get stressed or overwhelmed with things in my life and I wouldn't let them go. Let alone play with them.
Kara helped me release the barrier that "Play isn't productive" and gave me confidence to do it more on my own.
Breakthroughs came up around boundaries. No longer needing to people please my way through life hoping everyone likes me. With that my ability to be myself became easier and I became the creator of my own joy. I now feel so empowered to play and I feel so liberated."
— Sama A.
"Wild & Worthy is soul and mind changing and an AMAZING group coaching journey.
Play has helped me get closer to my inner child and have more access to her especially when I want to have more fun and just be silly and let go. I've made miles and miles of progress in letting go of my perfectionism and showing up authentically. The other day my husband was saying Sama's a bit of a perfectionist, and i was like no! That's not me anymore. That used to be me, but that's not me anymore. Remove that name from your vocabulary when it's concerning me. How amazing. The live calls were a lot of fun because we interact with others in the group through play. The modules are packed with information to benefit not just yourself, but also to help you support all your family members. The techniques that are taught are very practical and powerful."
— Nerissa S.
"Wild and Worthy was so much more than I expected .
The live sessions encouraged me to connect to my intuition in ways I would not normally . The content on Kajabi was excellent and I will definitely be revisiting some of the courses as I continue my healing journey . This course has opened my eyes to my own subconscious beliefs and patterns. I now feel much lighter and clearer in thought and less anxious knowing that these negative patterns can be reprogrammed using techniques learnt in the modules."
— Kiesha Y.
"This program awakened the parts of me I left behind and rescued my heart. The little girl inside of me is now alive and I am so grateful.
The subconscious mind content is literally life changing and Kara made this journey so marvellously easy to be a part of. Both my adult self and inner child felt truly safe to exist in this space. Play sounds so simple but it can be really hard to start. Once you do, a freedom comes and starts to deeply nourish those under nourished parts of you that are longing to show up and play like a child. This was the perfect opportunity to dive in, with Kara's expert knowledge and silly/fun/wild/worthy modeling.
I loved every minute."
– Julia M.
"Wild & Worthy was a super positive experience. The group and leadership was very supportive. I felt encouraged throughout the process. Having dedicated play time in my week was an incredible highlight and gift. My big win was learning that I could play and find joy during times of loss and stress.
Play is a life companion. It can be invited in, at any time, under any circumstance. I've learned that I can bring play into even my angry or sad moments. It helps me register in that moment that I will get through challenging times and that I am capable of processing these feelings.
I'm also very grateful for the community and it was super helpful to see how others approach play."
– Nikki R.
"Wild & Worthy was a very positive, supportive and fun experience!
I loved the weekly live calls and was always amazed by what a shift in energy I would experience from attending. It truly felt like a safe container and it was great to have connection with people who are healing similar things and interested in doing that through playing and loving ourselves more. Placing play into my days has been a big win.
Kara was also 10,000 % supportive and she went above and beyond my expectations! She is amazing at relating to people. She really understands the person who judges themselves and struggles with the questions of worth and that's really important to me and her sense of humor, too, is just great!
Play also increases connection to others and improves my relationships beyond the one with myself.
– Jelena P.
"Wild & Worthy was an amazing experience.
Kara provided amazing support and was extremely responsive. I feel extremely lucky to have been able to work with her and have learnt so many new things.
I'm now more flexible and playful with my decisions, actions, relationships with people. This has always been one of the hardest things for me because I've been living in survival mode for a very long time, where everything is a matter of life and death.
The group was also really nice and people were very supportive.
– Enza B.
"I feel like I had given up "play" to survive. Now, play is the way I live.
I accessed a deeper sense of vulnerability and courage in this space which allowed me to cultivate a deeper relationship with my innerchild. I discovered that true strength is what happens when we allow ourselves to be both courageous and vulnerable at the same time. This is what it means to be a playful warrior to me."
– Kim M.
"If you are looking for a fun and different experience that enables empowerment and gaining of personal insights in an unconventional way, Wild and Worthy is for you! Your personal boundaries are respected, and you will feel comfortable as you learn fun methods to have a happier life, regardless of any circumstances!"
– Oana V.
"Wild & Worthy helped me connect to my inner child more and I now feel more courageous, more motivated to take beneficial action for myself, to speak my mind more and to show myself more (which I'm massively grateful for! 😃)
The community was also truly wonderful and I felt safe to express my opinions, fears and to ask questions. I'm very grateful I stepped onto this journey of playful self-exploration.
Kara thank you for all of the encouragement and wisdom you poured over me. I'm super extra mega glad we worked together in real time. Thank you and keep powering up the world through play!
Hi, sweet warrior!
I'm Kara—
Play and Mindset Coach, NLP Practitioner, hypnotherapist, hip-hop dancer, breakfast aficionado, bright red lipstick-wearer, and your biggest cheerleader.
But I wasn't always in touch with my playful side. I spent sooo many years working in the corporate world, people-pleasing at my job, and letting my subconscious beliefs, self-doubt, and *very loud* inner critic run the show.
(Yup! Even mindset coaches have exceptionally cranky inner critics!)
For most of my adult life, I struggled with codependency, perfectionism, OCD, epilepsy, and childhood abandonment wounds.
And all of those things compounded my feelings of low self-worth. Which turned into shame and fear and deep, deep hurt.
Like you, I tried lots of self-care routines, sought professional advice (which I always recommend!), and joined positive mindset groups.
(But it turns out sometimes you need more than a bubble bath and a new set of affirmations to disrupt those deep-rooted beliefs and subconscious narratives! Though I do love me some bath bombs and bathtub glow sticks!)
I couldn't shake the feeling that I had to prove my worth. So I sought external validation through, money, compliments from my boss, Instagram likes… you name it. Anything that I could point to outside myself to prove I was doing something… right? Worthwhile? I don't know...
It took a bit to reconnect with Little Kara and rewire my subconscious thoughts, but
play
was the missing ingredient that made my healing possible.
Play was the thing that reminded me I'm a wildly creative, fun, worthy human. Right now. Just as I am.
Even without the likes, without my hair and makeup done, without the miles-long to-do list.
And now, sweet warrior?
I'm on a mission to create a safe space for YOU to be seen, to be heard, and to heal. I'm on a mission to create a space for you to play and express yourself without judgment.
So you can reconnect with yourself and live a life that you co-create with your inner child—one where play is no longer an afterthought but the cornerstone of your healing, the cornerstone of your happiness.
So you can live a life that's positively brimming with joy—whatever that looks like for you.
Whether that's taking time off work to slow down, hanging out with your kiddos or your friends, or just walking along the beach. Whether that's painting your room Fuschia, traveling the world living out of a backpack for a year, or posting your first selfie in mismatched PJs.
I want that for you.
What do you say? You with me?